Yesterday, Blizzard Entertainment lifted the ban on publishing reviews of Diablo IV. Most reviewers loved the game, however micropayments were disabled in the press release. As it turned out, the in-game store can hide an unpleasant surprise for players.
The micropayment system and the Battle Pass will appear only in the release version, but Blizzard Posted Media screenshots and videos introducing the in-game store. Apparently, all items are purely cosmetic and do not provide any gameplay benefits, but their price nevertheless unpleasantly surprised journalists and gamers. So, the Dressed to Kill set costs 1300 platinum (a currency that can only be purchased with real money), which is $13. The Lion of Arreat set costs 2200 platinum ($22), while the most expensive one in the pictures, Wraith Lord, costs 2800 platinum ($28 or $25 if you buy the corresponding currency set).
Mapped by user Reddit Uberkull can see prices for currency packs:
200 Platinum – $1.99;
500 Platinum – $4.99;
800 Platinum – $7.99;
1000 Platinum – $9.99;
2800 Platinum (2800 + 300 Free) – $24.99;
5700 Platinum (5000 + 700 Free) – $49.99;
11,500 Platinum (10,000 + 1,500 Free) – $99.99.
For platinum, you can also buy mounts and skins for it. For example, a set of horse and armor for The Weight of Gold costs 1600 currency units ($16).
Also available in the shop is the Crypt Hunter add-on for $20 (available for real money) which includes horse, dagger and ax skins and 800 platinum.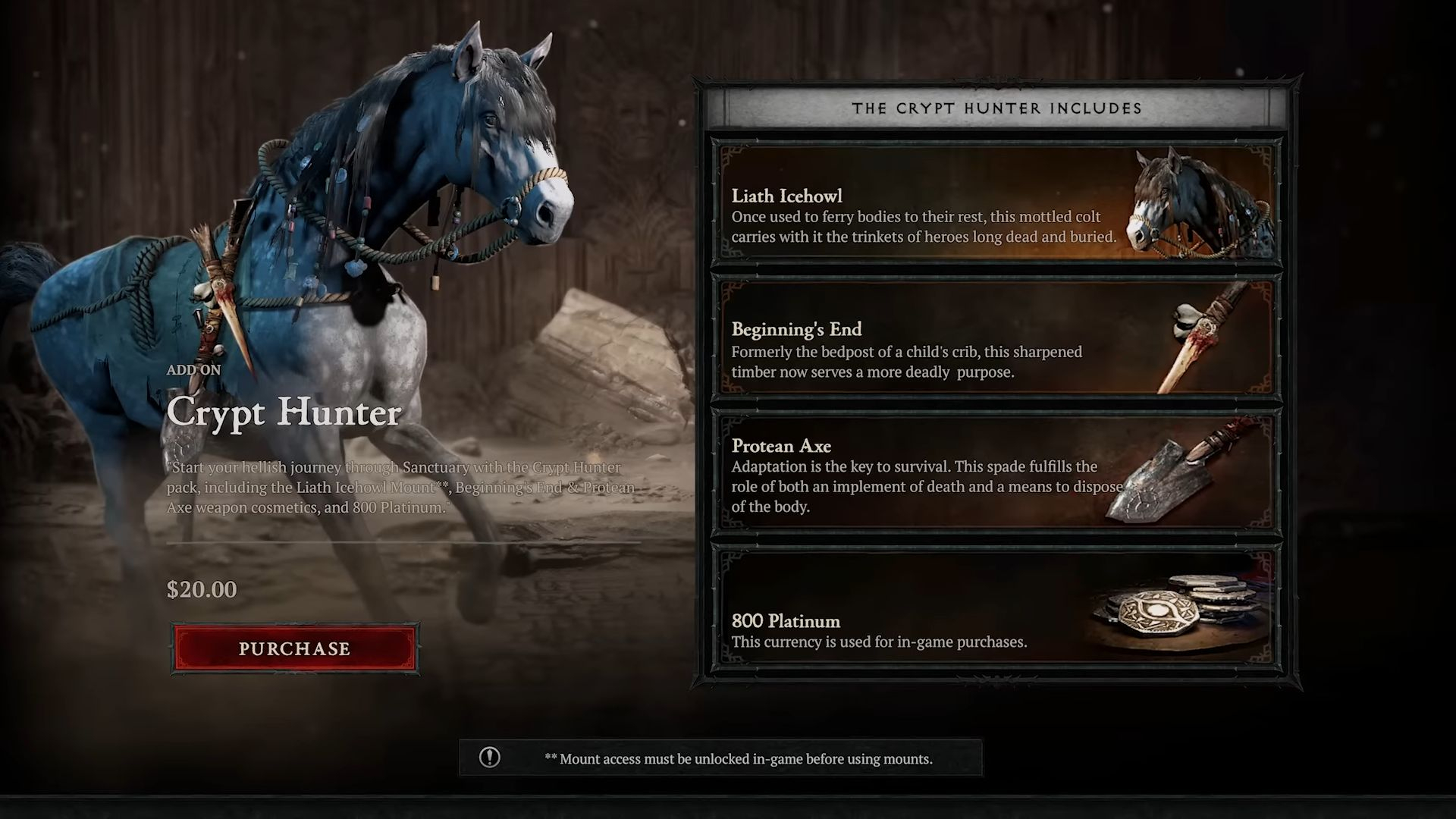 Prices are mostly the same as dataminers with DiabloFans discovered In the game client, however, the cost of certain items increased in mid-May. It is possible that there are more expensive kits in the game, but from the screenshots it is already clear that the prices for skins in Diablo IV will be higher than in the Overwatch 2 shareware. At the same time, Blizzard offers to pay $ 70 for them the main game and for advanced Battle Pass options – $10 or $25 (Basic is free).
"Half the price of a AAA game for a skin, – Reddit user jonneygood wrote in the comments. — It's sad that one way or another there will be "whales" who will buy this, furthering Activision Blizzard's predatory behavior.
In addition, many journalists noted that in-game purchases are sometimes intrusive. reviewer destructoid Timothy Monbleau was not only dissatisfied with the prices, but also with the location of the store: tab "looks the player straight in the face" from the main menu.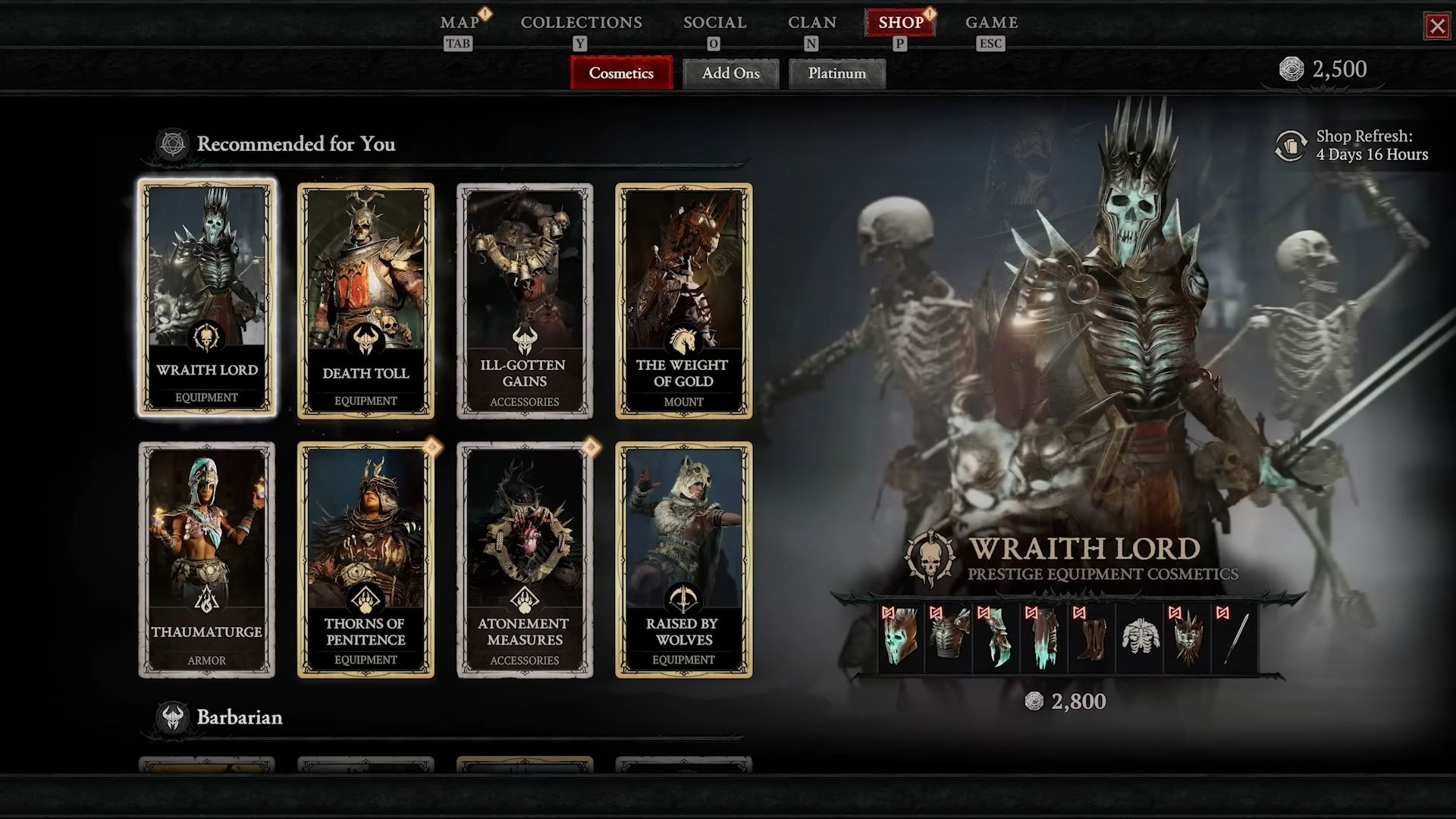 Diablo IV will be available on June 6th on PC (Battle.net), PlayStation 4, PlayStation 5, Xbox One, Xbox Series